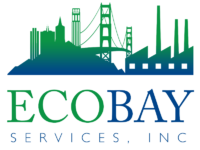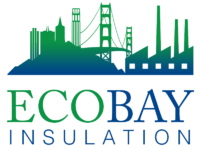 Eco Bay exists to solve your hazardous materials problems and to meet your insulation challenges.

At our core, Eco Bay is a start up company.  The entrepreneurial spirit that launched our company remains the foundation of our daily operations.  We understand that we have to work smarter and harder to stand out among a crowded and competent field of specialty contractors.  As a SF/CMD certified Local Business Enterprise (LBE), we pride ourselves in making that program proud, by performing at premium levels and on the most challenging projects.  Our local ownership's day-to-day involvement in company operations ensures that we maintain the very highest standards throughout the company.
The most fulfilling result of our company's evolution from start up to industry leader, has been the continued expression of confidence and trust our clients give to us in the form of repeat business and collaborative opportunities.  We have worked hard to achieve a very distinguished reputation with regulators, consultants, developers, GC's, building managers, building engineers, local hiring agencies, and civic leaders.  We believe that the core values of our company and the character of our employees is how we've achieved our high regard and strong reputation industry wide.
The quality and expertise of Eco Bay's office and field personnel is unsurpassed in the industry.  Eco Bay has become a destination company for the best managers and workers in the State.  We are proud to consistently retain an excellent pool of very talented people.  Our people are the strength of our Team.  We believe that the greatest accomplishments are those accomplished by a group of people all executing their specific roles and functions for the greater good of the Team.
Eco Bay has distinguished ourselves as a leader in a diverse range of product lines including Insulation, Fire Stopping, Acoustical Specialties, Hazardous Materials Remediation, Coatings Removal / Abrasive Blasting, Shrink Wrap and Interior Demolition.  Eco Bay provides these services  in both Industrial and Commercial settings.  We also have performed dozens of projects in both Hospitals, Hotels, Schools, Nuclear Facilities and Military Facilities.
From day one, our focus at Eco Bay has always been to be the best in the business. Period. We have set a very high bar for our standards of excellence and safety, and a great deal of effort goes into making sure we meet those standards on a daily basis.  While no company is perfect, we believe passion drives the pursuit of perfection.  Everyone at Eco Bay is passionate about our work and takes total ownership in our efforts and the results from those efforts.

Everyone who works at Eco Bay understands and is committed to our company's mission statement to Exceed Customer Expectations.  Our ultimate commodity is Service.  We understand that our clients have a lot of choices and that we are being hired to solve a problem, not to be one.  Our entire staff is dedicated to this mantra on each of our projects, no matter how small or large.  We are only successful when our clients are successful.

Reliability, knowledge and industry-leading service
Eco Bay is signatory to the incomparable Local 16.  As a signatory insulation contractor, we employ the best Union trained journeymen mechanics and apprentices.  Local 16 insulators are nationally renowned for performance and production.  Our insulators are highly trained and experienced in the design and application of mechanical insulation, acoustical specialties and fire-stopping.  Eco Bay's insulation division was founded by insulators for insulators.  We provide quality mechanical insulation services for both commercial and industrial projects of all sizes and any degree of difficulty. 

Read more
Hazardous Materials Abatement/Demolition
Eco Bay is signatory to the great Laborers Local 67.  As a signatory abatement contractor, we employ the best Union trained abatement workers available.  Both Principals of Eco Bay came up in the field as abatement workers and understand all the nuances and challenges of dealing with asbestos/lead/PCB's.  We understand the issues that our clients face in dealing with the presence of hazardous materials in their buildings and at their facilities/sites.   Eco Bay is a CA licensed and  DOSH certified abatement/demolition contractor. We use state of the art technologies in asbestos/lead/PCB abatement and hazardous waste disposal, and our licensed Project Managers and abatement specialists have decades of experience to ensure compliance with all applicable local, state and federal regulations.
Read more
Eco Bay has vast experience in Coatings Removal in a wide array of projects.  From hazardous materials coatings removal to architectural finish removals, Eco Bay has tens of thousands of hours logged in this niche area of abatement contracting.  From bridges, to office spaces, to warehouses, to super structures, Eco Bay does coatings removals with many different chemical and abrasive blasting set ups and media.  From chemical stripping removals, to sand blasting, to walnut blasting, to ice blasting ,to soda blasting to vapor blasting, Eco Bay has done it all.  
Read more
Eco Bay takes great pride in our availability.  Problems related to hazardous materials can be unexpected and carry huge liability and consequences for our clients.  We understand that and have set up our entire Field Operations to be dynamic and mobile.  Being located in San Francisco's Dogpatch neighborhood gives us a unique ability to be responsive to unexpected events that require immediate mobilizations of labor and resources when needed.  Our mobility and responsiveness is an integral aspect of our business model in both abatement and insulation.  Have a problem you need help with?  Try us.  We will be there.
Read more